Keep track of extra-curricular activities outside of your school's bookkeeping.
Keep accurate, secure records of finances for sports and clubs
Define account dimensions that indicate location
Maintain separate bank reconciliations for each location
Define separate summary accounts for activity accounts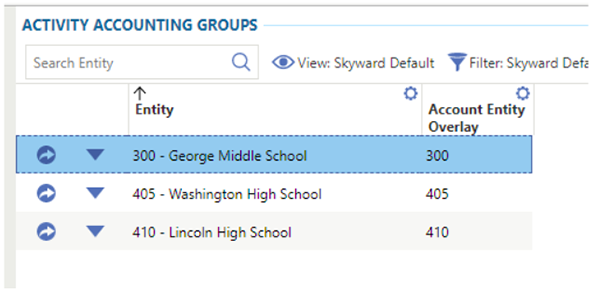 Related content
Qmlativ Spotlight: Activity Accounting
Activity Accounting provides a simple way to stay organized while delegating business operations (cutting checks, writing POs, reconciling bank statements, etc.) to the school level.


Skyward Updates – Summer 2020
Skyward's Qmlativ Business features the all new: Activity Accounting Module. With the brand-new activity accounting solution, your district can track and maintain student activity accounts.


STAY ORGANIZED
---
Keep your "ducks in a row" by defining separate summary accounts for activity accounts. You'll also be able to separate processing for cash receipts, credit card transactions, invoices, journal entries, and purchase orders by location. Plus, you can ensure activity is only posted to specific accounts and can also maintain separate bank reconciliations for each location.
CONVENIENT AND ACCURATE
---
Activity Accounting gives you an easy way to securely delegate business operations to the school level. You're guaranteed to balance by funding and entity—you can't accidentally use a district-level bank account with an activity-level account. This ensures the accuracy of your data.
FEEL SECURE
---
With Activity Accounting, your bank reconciliations will always be secure. For example, a high school will only be able to access the high school bank reconciliation.
Are you Are you ready for a better ERP experience?
Request more information today