2021 Leader in Excellence Winners
#District Stories
Skyward's Leader in Excellence Award recognizes pioneers, trendsetters, and forward thinkers. The individuals and districts receiving this award inspire us by using Skyward to strengthen their teams, simplify operations, and improve learning outcomes.

We are proud to present our 2021 winners... 🥁
Diane Austin (SMS 2.0)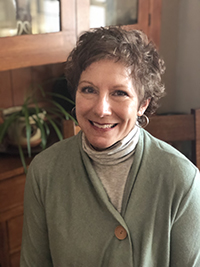 Business and Employee Services Personnel Specialist at Middleton-Cross Plains Area School District, WI

Diane Austin is "the modern woman unrecognized for her generation." As the business and employee services personnel specialist, she was instrumental in transitioning Middleton-Cross Plains Area School District to Skyward. Since then, she has supported her district in many ways: using Skyward to build efficient workflow processes, meeting with employees to teach them to use Skyward, building tutorials, and much more. In addition, she always goes the extra mile to ensure her district is ahead of the curve when it comes to new state and federal policies.

One major project Diane undertook was uncovering the many facets of Skyward's Task Manager and teaching her district's staff how to use it. When she dug into the scope of its possibilities, districts across the state of Wisconsin—and even Skyward—called to inquire about her usage.

Diane is a valuable resource for her state, taking many calls and serving on the Wisconsin Steering Committee. She has also presented at state and national conferences to share her Skyward knowledge.

Diane is a remarkable leader in every sense, but perhaps none more than the way she leads by example. Take it from her coworkers: "Diane is my personal standard of how to treat people." "Diane is always willing to do more for anyone. Whatever comes her way, she finds a way to help, and she is an amazing listener."

Jeri Hauser (SMS 2.0)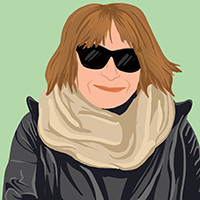 Administrative Assistant at Brown Deer School District, WI

Brown Deer School District would be lost without Jeri Hauser—at least that's what Cindy Brenard said, just one of 15 coworkers who nominated Jeri for the Leader in Excellence Award. As the administrative assistant at the district, Jeri has a wide range of duties. On a daily basis she trains new staff members in their Skyward system, maintains state and federal reporting, makes various master scheduling changes, sets up alerts, makes gradebook corrections, troubleshoots, corrects Skyward WISEdata errors and more. Because Jeri is the district's go-to person for all things Skyward, the district created a special title for her: student information specialist.

When COVID-19 hit and presented many unknowns, Jeri jumped right in to make sure Brown Deer School District was as prepared as it could be. She helped set up the district's online registration platform with Skyward, instituting an online parent/teacher conference. Jeri also sits on committees that help lead the integration of COVID-19 standards and virtual school meshing.

Outside of keeping the district running smoothly, Jeri spends her free time contributing to community growth. She is the adviser for the Mentoring Program and Best Buddies. She got her Mentors involved in the district's Shop With a Cop program, which gives students with free and reduced lunch an opportunity to holiday shop for loved ones. Amazingly, she also finds the time to volunteer at the Ronald McDonald House, American Heart Association, Alzheimer's Association, local church fundraisers, and opens her home to foster dogs.
Char Schoonover (SMS 2.0)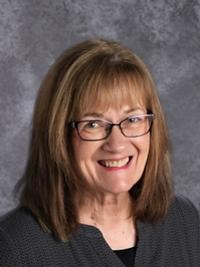 Registrar and Skyward Specialist at Clinton Community School District, WI

In Char Schoonover's 30+ years at Clinton Community School District, there almost isn't a position in the office she hasn't held. Growing from a middle school attendance secretary to a registrar and Skyward specialist, she has been a part of almost every district initiative involving Skyward. Perhaps an even bigger accomplishment, Char is one of the most respected people in the district and is seen as a "mother hen" to the teachers, parents, and students who stop by the district office just to chat with her.

Throughout her long tenure, Char has accomplished many things with the Skyward system that make her more than worthy of the Leader in Excellence Award. One example was creating a fully functional standards-based grading mix with traditional grading so that the district's high school could slowly transition between the two systems.

Char also works hard to ensure all staff members, especially new ones, feel confident using Skyward. Between cross-training staff, creating user-friendly tutorials, jumping on the phone to explain how processes are done, and more, Char is happy to be there for anyone who needs help with Skyward in the district.

Char is also a strong advocate for Skyward and is the first to help administrators understand why it's the best system for their district. To keep their system refreshed, Char also seeks out new Skyward functions and pitches them to the district administrative team. Once given the green light, she researches the setup and different utilization models.

Atop of being an LIE winner, Char has been honored as Staff Member of the Month at Clinton Community School District.
Tara Laidley (Qmlativ)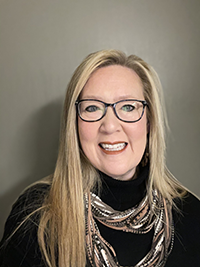 Director of Technology at Mascoutah Community School District 19, IL

Tara is the director of technology at Mascoutah Community School District 19, where she was a pivotal part of helping the district organize and re-organize due to the COVID-19 pandemic.

Her district's back-to-school plan consisted of switching between complete remote learning, hybrid learning, and in-person learning at various points in the semester, which included many teacher and schedule changes. Tara faced this challenge head-on, working hard to plan accordingly and creatively, all while making sure stakeholders were aware of the nuances of Qmlativ as it relates to scheduling. Tara's involvement in the solution provided an effective end result during challenging times.

When Mascoutah Community School District 19 began its transition to Qmlativ over three years ago, Tara spent countless hours learning the system—and because of her, the district was able to get it up and running in time for the start of the school year. She acted, and continues to act, as the main point of contact for all things Qmlativ, including educating other staff members about the functionality of the program. Throughout all of this hard work, Tara keeps a positive attitude.
Kelly Mitchell (Qmlativ)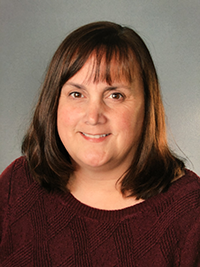 Business Office Specialist at Deerfield Public School District 109, IL

In her role as the business office specialist, Kelly Mitchell was key in helping Deerfield Public School District 109 become the first district on a combined database to migrate to Qmlativ. By supporting, equipping, and motivating stakeholders throughout each phase of the Qmlativ migration, Kelly exhibited flawless leadership with grace and ease for over 500 staff members and thousands of families. While this duty may have been daunting for some, Kelly made it look simple. Now, District 109's operations are steadily improving across all aspects of the district.

Kelly goes above and beyond in terms of leadership. In addition to having the technical expertise that her position requires, she also empowers others to realize their potential. She equips and encourages others to take the steps needed to achieve new levels of excellence, all while being relentlessly optimistic and positive, even when facing challenges.

District 109 has recognized Kelly on several occasions for exceeding expectations on a routine basis. She has also been formally recognized by her peers her through an office award program.
Princeton Public Schools, MN (SMS 2.0)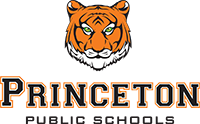 Getting kindergartners ready for the first day of school is tough enough for parents with one student to enroll. For the district, which must get all kindergartners ready to start their learning career, it can feel downright overwhelming. Princeton Public Schools was frustrated with their traditional enrollment paper packet system, which required lots of postage and time, so they took it upon themselves to move enrollment online.

Leaders at Princeton Public Schools utilized Skyward's online training videos to show families how to update their contact information through Family Access during the New Student Online Enrollment (NSOE) process. This step ensured the district had accurate information and each family received all district communications, which was especially key during distance learning due to COVID-19. Using NSOE during the pandemic also helped keep district members safe and saved precious time in a school year filled with unknowns. In addition, despite the pandemic, the district had record numbers of enrollments for the coming school year—a huge accomplishment!

Along with NSOE, Princeton Public Schools also started using the Conference Scheduler feature in Skyward for parent/teacher conferences. This process turned handwritten forms into an easy online process, saving precious time for parents and teachers. To the leaders and Skyward experts at Princeton Public Schools: we're sure the parents, teachers, and kids at your district appreciate all of your hard work!
Comal Independent School District, TX (Qmlativ)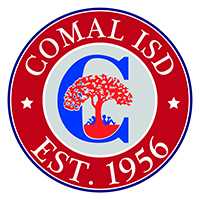 For all districts, the COVID-19 pandemic caused a flurry of preparations ahead of the 2020–21 school year. But the staff at Comal Independent School District had an extra project on their plate: getting their new Skyward Qmlativ system up and running. Despite limited staffing due to school closures and no in-person trainings, Comal ISD stepped up to the challenge and successfully implemented their new system by mid-summer.

While still early in its use of Qmlativ, Comal ISD is already seeing the benefits. One of the staff's favorite parts of being a Qmlativ district is using the financial system as a complete solution, rather than using two separate platforms as they did in the past. This has greatly improved their efficiency in budgeting, purchasing, and in accounts payable. What's next? Using ecommerce and ACH payments, which they lacked in their prior system.

Catherine Janda, director of purchasing at Comal ISD, credits key leaders David Andersen, Crystal Hermesch, Rita Molina, Justine Swick, and Jenny Hale with making this transition successful. They worked tirelessly, giving up days off and logging crazy virtual hours. They, along with countless other district members, deserve some recognition for their hard work. That's what the Leader in Excellence Award is all about!


Congratulations to these outstanding leaders! Each recipient will receive free registration for next year's iCon, a multi-day international conference for Skyward users. We hope to see you there!