Manage schedules for multiple entities and get students into more of the classes they want.
Changes are reflected on rosters in real time
Mass scheduler and auditing tools
Course requests transfer ownership to students
Utilize all scheduling tools when needed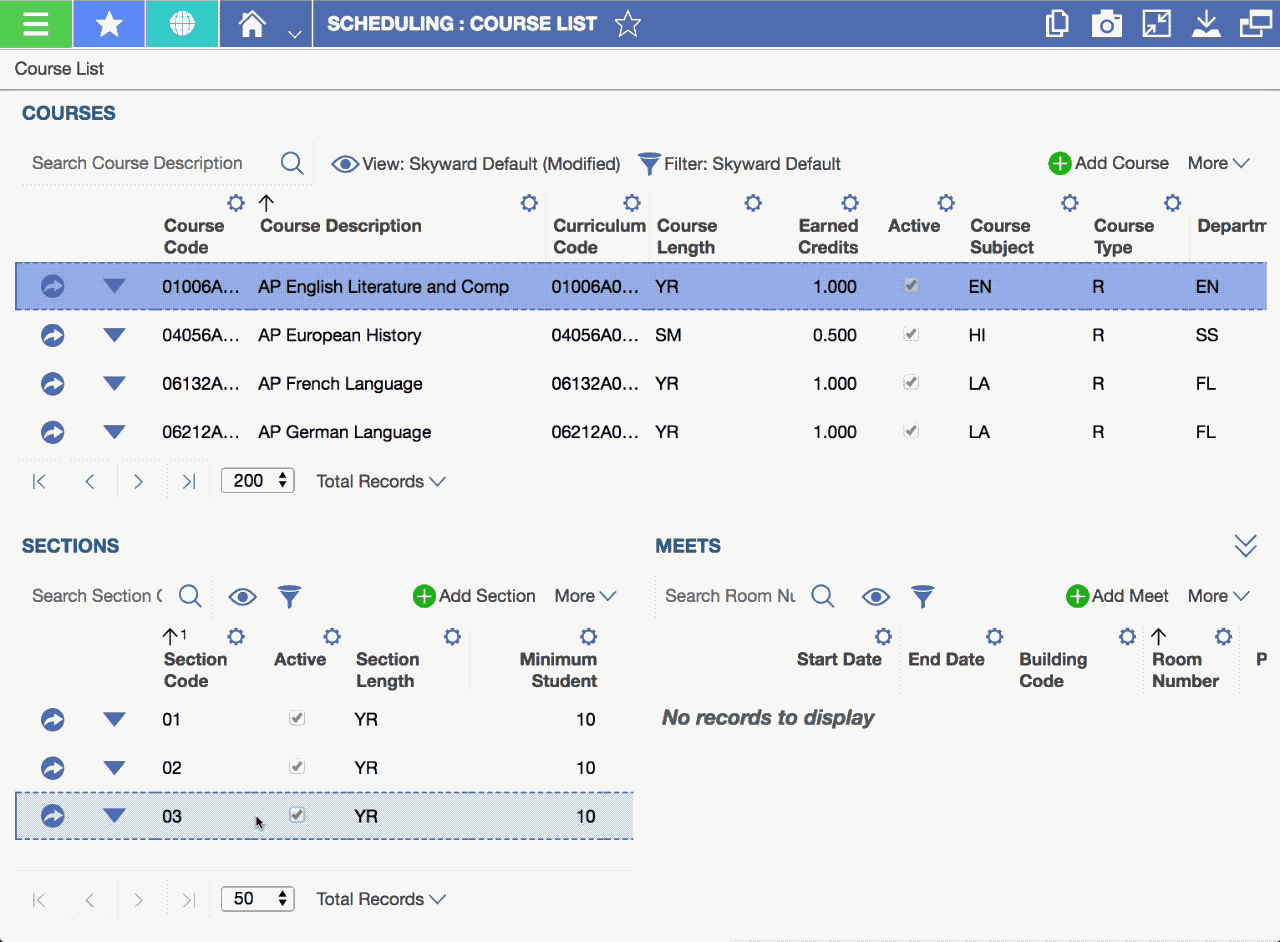 Related content
College readiness
Includes scheduling tools designed to give students more ownership of their educational experience.


Flexible and intuitive
It shouldn't take years of experience to build a schedule. With Skyward, every step is transparent and easy to follow


Reduce the workload
Skyward's scheduling tools saved this district about two months worth of work in one scheduling run.


"
Our high school has a very complicated schedule. Our previous software would allow a student to be scheduled into a first period class that met MWF and one that met every day without seeing this as a conflict. Those problems are behind us now. Thank you, Skyward.
"
Tracy Erickson, dean of student services, Flour Bluff ISD, TX
Are you Ready for a better SIS experience?
Request more information today