Electronic clock-in, submission, and approval. Reduce the overpayment of wages. Stay compliant with the ACA.
Clock in online, swipe a badge, or even use your phone
Payroll entries automatically generated from approved timesheets
Different pay codes for different jobs under one login
Track breaks, lunches, and out-of-office records
FLSA compliant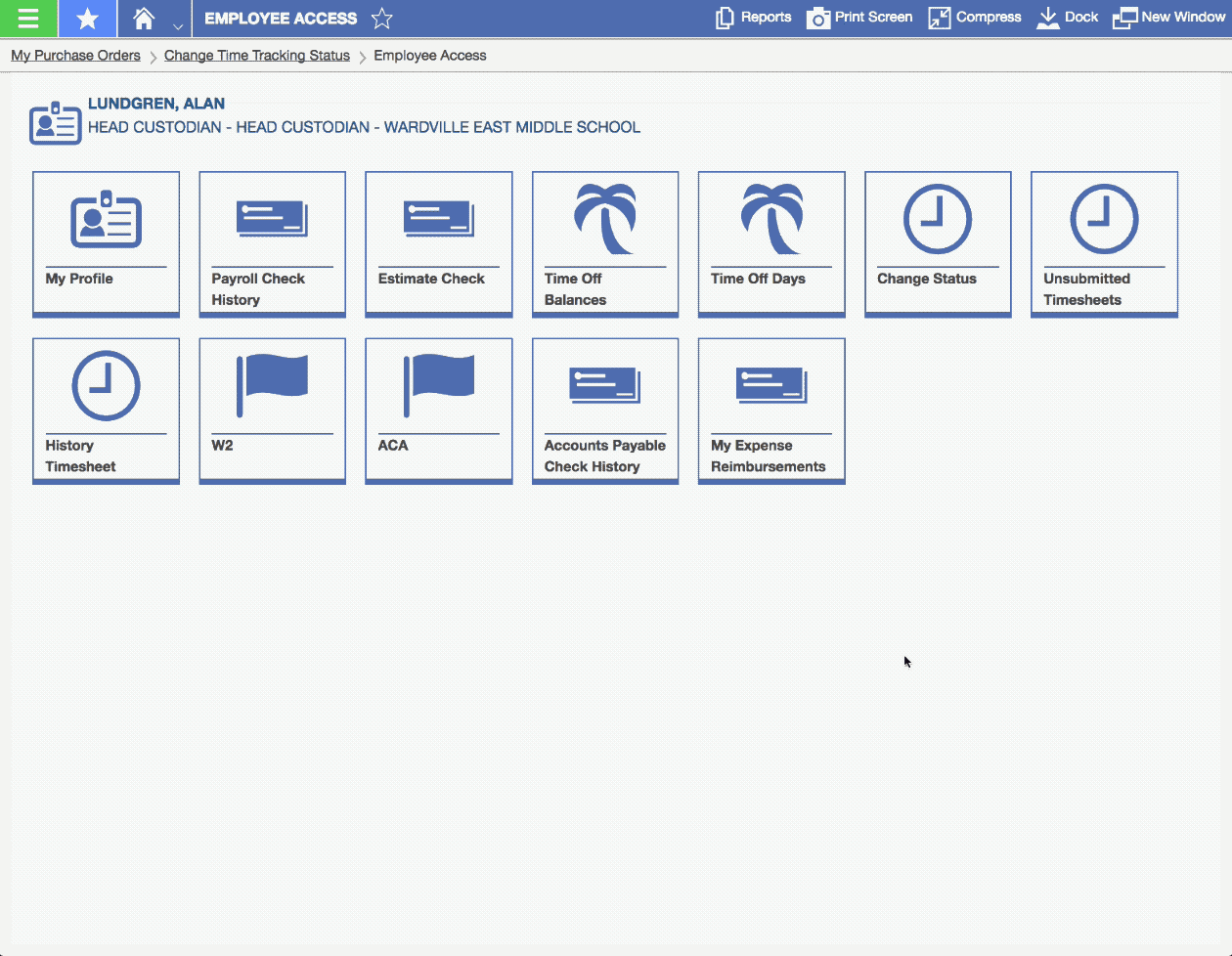 Related content
Strengthen internal controls
Electronic timekeeping seems like a no-brainer, but many districts are still relying on paper timesheets, despite the inherent risk. 


Improve timekeeping accuracy
"We're not going to have the errors on timesheets – before a person could put down '8 a.m. to 4 p.m.' and say that was 10 hours..." Joyce Smalley, business manager


Appeal to the modern workforce
How does one identify which districts have taken steps to modernize and improve the experience of their stakeholders? Here are 5 processes worth looking at. 


"
[Time Tracking] has helped bring our payroll processing down to about half a day. It is quick, easy, and keeps managers on top of the hours that employees are working.
"
Chad Trowbridge, business manager, Chippewa Falls School District, WI
Are you Ready for a better ERP experience?
Request more information today