POST A POSITION. REVIEW APPLICATIONS. CHOOSE A CANDIDATE. THE ENTIRE HIRING PROCESS, MADE SIMPLE.
Post job openings for both internal and external candidates
Receive and review applications all in one portal
Hire candidates and onboard directly into an employee profile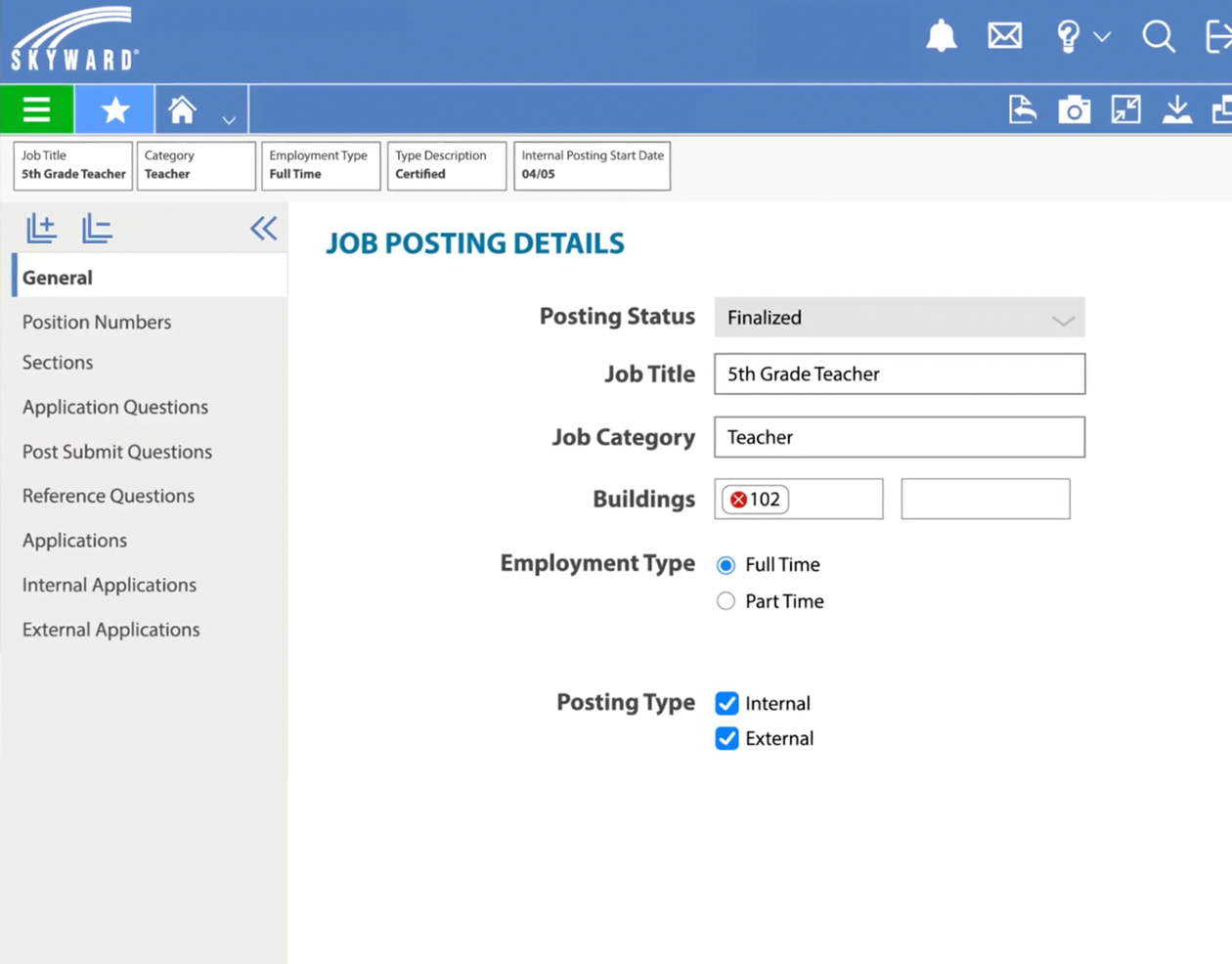 Related content
Clovis Municipal School District (Case Study)
Applicant Tracking Clovis Municipal School District Enrollment: 8,423


6 Roles Technology Can Play in the Hiring Process
High-performing candidates are no longer scanning the classifieds with a red pen, nor are they sending out optimistic resume packages, hoping for the right opportunity to fall into their laps.


Does Your Pre-Hire Process Shine?
Your hiring process—even from the initial job posting—tells applicants a lot about your culture, processes, and responsiveness.


THE HIRING PROCESS - FROM START TO FINISH
---
Put HR in control as soon as you have positions to fill by customizing postings for a variety of jobs across your entire district right from the start. Once posted, you can manage applicant profiles, review qualifications, and select your new hire candidate from the very same dashboard.
EVERYTHING YOU NEED FOR HIRING, ALL IN ONE PLACE
---
All hiring materials and data will be at your fingertips as soon as you need them, since Applicant Tracking is fully integrated with the existing Position Management system. When everything you need is centrally located in your Skyward solution, there's no need to hunt down applicant information in third-party programs.
GET YOUR APPLICATIONS RIGHT WHERE THEY NEED TO GO
---
No need to get bogged down in a sea of endless applications: because the system can be automated, your HR staff can ensure that job seekers' submissions are routed directly to the appropriate hiring personnel, creating a workload balance for everyone.
Are you Are you ready for a better ERP experience?
Request more information today