Electronic clock-in, submission, and approval. Reduce the overpayment of wages. Stay compliant with the ACA.
Clock in online, swipe a badge, or even use your phone
Payroll entries automatically generated from approved timesheets
Different pay codes for different jobs under one login
Track breaks, lunches, and out-of-office records
FLSA compliant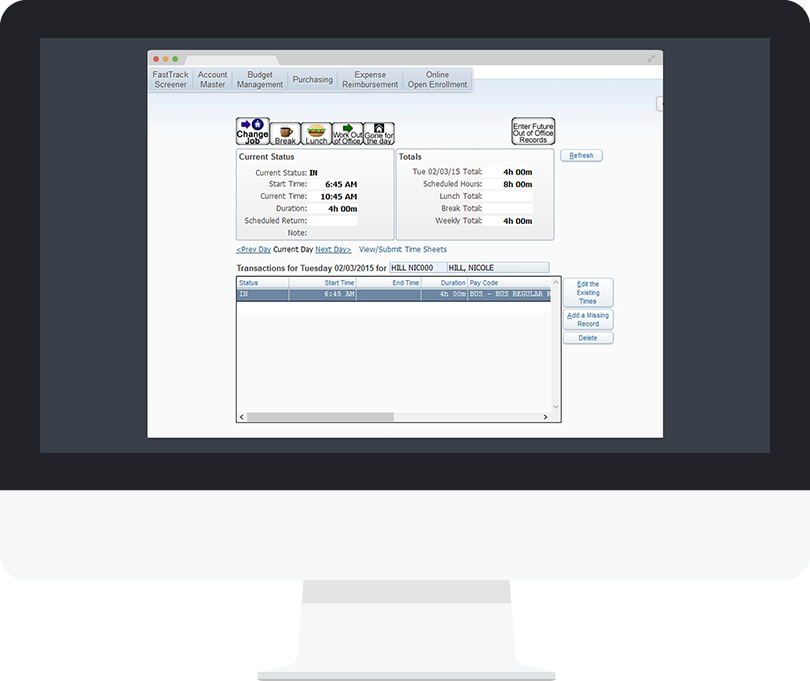 Are you Are you ready for a better ERP experience?
Request more information today