Automated invoices. Graphical status indicators. Built-in safeguards against fraud and human error.
Enter, approve, or deny online
Warning messages or hard-stops if budget is exceeded
Automatic encumbrance adjustment
Create PO groups to simplify approval
Easy document attachment for receipts, quotes, or contracts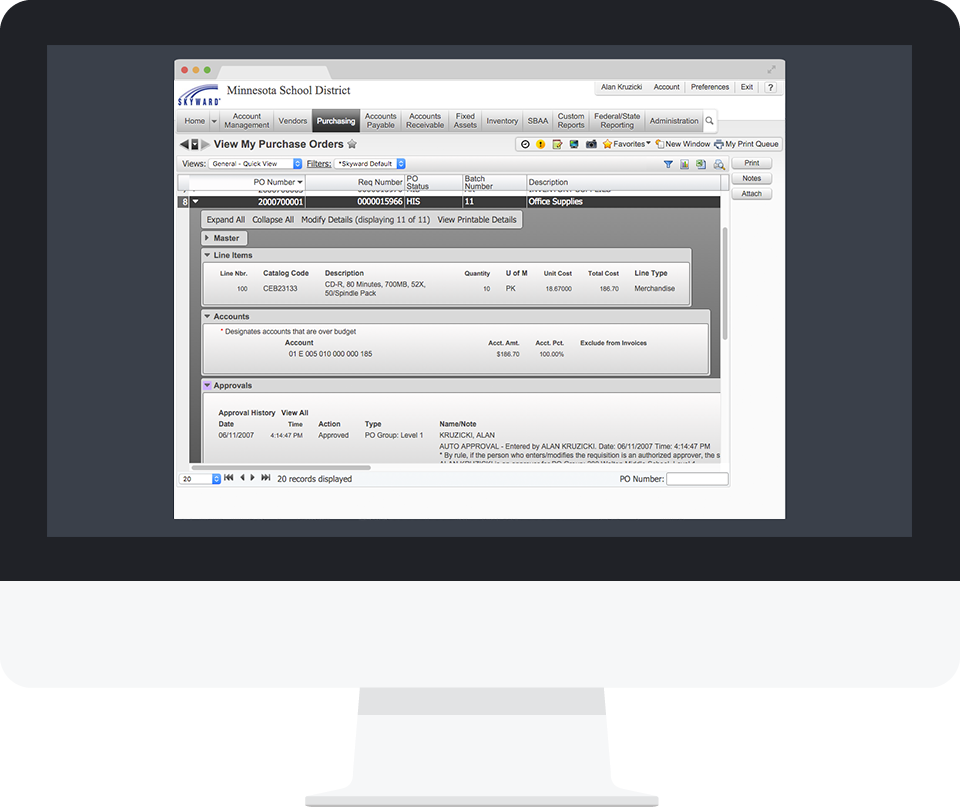 Are you Are you ready for a better ERP experience?
Request more information today