Stop relying on batch processes and overnight updates. Imagine a GL that reflects real-time and accurate information. Grab the data you need in seconds.
Unlimited historical account activity
State-specific chart of accounts
Compliant with GAAP
Summary reports for expenses, revenues, and balance sheets
Verification of funds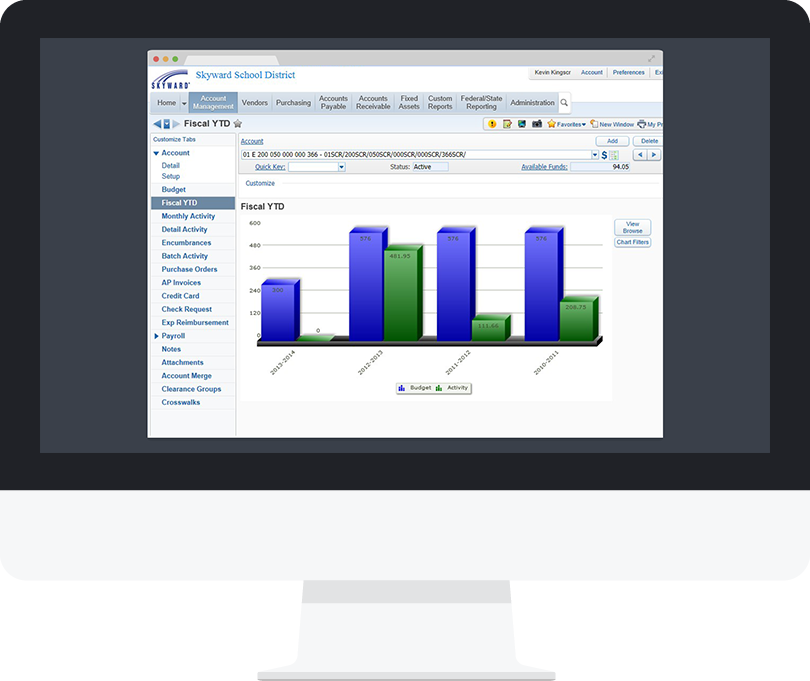 Are you Are you ready for a better ERP experience?
Request more information today