Know the status of all your assets. Make life easier on yourself during audits. Simulate depreciation without resorting to a calculator.
Account for and valuate all of your existing assets
Reduce the possibility of overstocks and shortages
Identify asset location and type
Log additions and disposals for review by auditors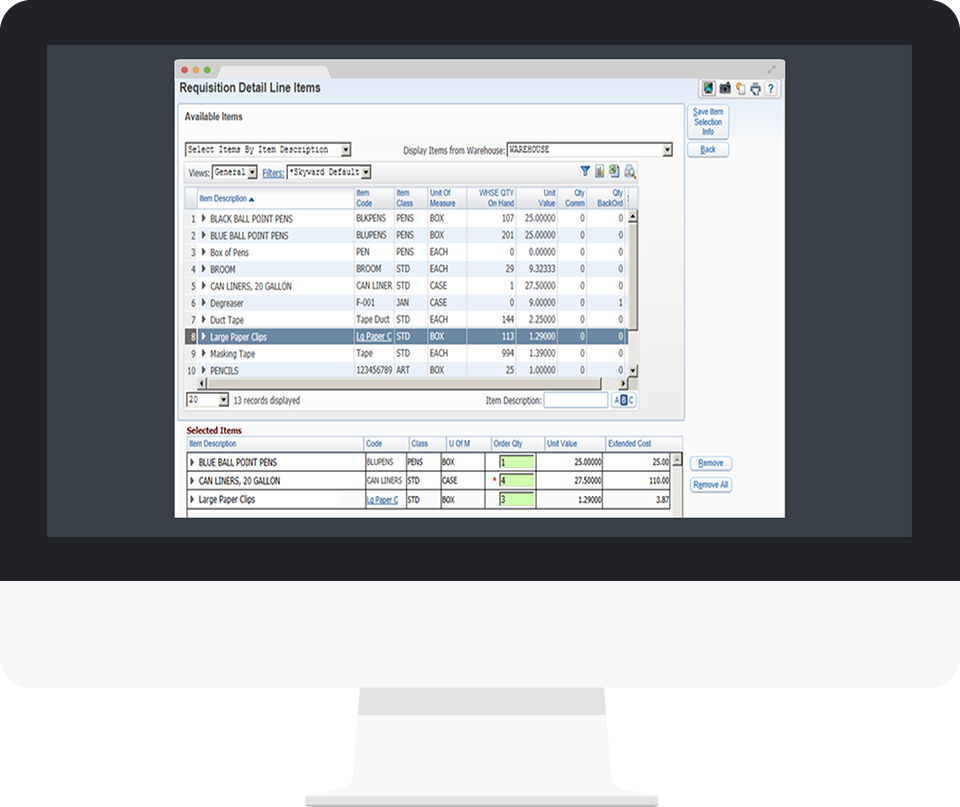 Are you Are you ready for a better ERP experience?
Request more information today