2023 Leader in Excellence Winners
#District Stories
Skyward's Leader in Excellence Award recognizes pioneers, trendsetters, and forward thinkers. The individuals and districts receiving this award inspire us by using Skyward to strengthen their teams, simplify operations, and improve learning outcomes.

Skyward has been presenting this award since 2015, and we are excited to announce the 2023 winners... 🥁
Fadi El-Duweini (SMS 2.0)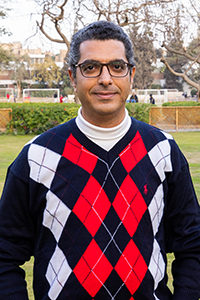 Administrative Systems Coordinator at Cairo American College, Egypt

In a school district, there's always one person who stands out as the person to go to for advice, assistance, and great leadership. For Cairo American College (CAC), that person is Fadi El-Duweini. Since Skyward's implementation at CAC in 2016, Fadi has been going the extra mile in helping his coworkers understand the day-to-day processes and benefits of using Skyward.

Fadi has more than earned his reputation for being the go-to person in the administrative office due to his ability to come up with creative solutions when deadlines are mounting and decisions need to be made. He can always be counted upon to come through for the school in unique ways, such as revamping the course registration process or processing reports that are not only useful, but also appealing and understandable for the community. Whatever it is, Fadi makes it easy and manageable in the Skyward system.

Fadi doesn't stop at just doing what needs to be done, though. He leads by example for his colleagues by taking charge of onboarding new hires, hosting meetings throughout the year about new developments and Skyward, and tackling staff training initiatives, both in groups and one-on-one.

Everyone who knows Fadi knows that he is a very visible member of the leadership team — the glue that keeps CAC's information together, which has netted him a staff recognition award from his peers. He shines in the way he leads by example, always has a positive attitude and smile, and is willing to help every single member of the CAC community.

Fayerene Meeks (SMS 2.0)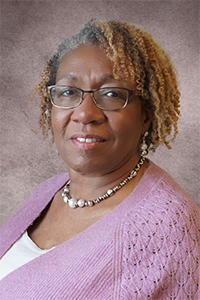 Finance Supervisor at Saginaw Intermediate School District, Michigan

If there was a way to describe Fayerene Meeks in one word, it would be empowering. Whether she's supporting staff in daily activities, training new staff members, deploying new Skyward SMS 2.0 modules at districts, or working with Skyward for development, Fayerene tirelessly strives to have positive growth in systems and processes within the business office.

One of Fayerene's best attributes is her ability to develop relationships with others. After 47 years of service in Saginaw ISD, Fayerene has been instrumental in empowering others by identifying ways to streamline processes by using Skyward to its full potential. Fayerene takes the time to listen to others, making them feel comfortable reaching out to her, and encouraging them in their role. Fayerene provides a gold standard of customer service at all times.

Fayerene is a wealth of knowledge across the Skyward finance system. She has implemented an employee reimbursement process, AP/AR processing, insurance tracking and much, much more. Fayerene's positive attitude and excellent relationships help ease the necessary, but heavy changes these processes often require.

Fayerene's aspiration to lead brought her to serve as a board member for the Michigan Skyward User Group (MSUG) and the Michigan steering committee, which plans an annual user group conference for Skyward users in Michigan. She is innovative, service-oriented, and empowers all staff, especially when they contact her with a question or problem.

Because Fayerene is always supporting and streamlining processes, staff can focus on students first. Even when she is traveling with family or attending a Miracle League Game to support her son, she will take a call and support Skyward users—not out of obligation, but out of interest and a strong desire to build a better process. Fayerene puts students first, always, and selflessly seeks the best pathway to lift others up.

Kimberley Israel (SMS 2.0)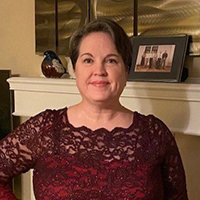 Enterprise Applications Coordinator at Eanes Independent School District, Texas

While it may be difficult for most people to be everywhere and do everything (and do it with a smile), Kimberley Israel makes it a cinch in her role as the enterprise applications coordinator.

Kimberley is the district's champion for Skyward. Every day she supports multiple demands from the district for the SMS 2.0 modules they use, and she does so with a crisp project management style that not only achieves results but also helps the users to understand how to navigate Skyward themselves. Her expertise has also made enrolling new students much easier, and has given Eanes ISD opportunities to learn about students through custom forms before they even walk through the door.

Kimberley doesn't just keep all of this know-how to herself, however. She is known for her gift of imparting knowledge to others around her, and she appreciates the desire for others to learn and grow. Kimberley worked to get Skyward instructions out to teachers that included overviews, videos, and step-by-step sheets, and she placed these helpful instructions right on the home page for teachers logging into Skyward so they could find answers to common questions quickly. Kimberley takes time to train the district's tech team and others by way of creating training tools and documents with screenshots and step-by-step instructions, and even by reaching out to nearby districts with experience on a given issue.

Plain and simple, Kimberley is the one who makes Skyward so user friendly for Eanes ISD. If she doesn't know an answer, which is rare, she knows who to ask, and how to make progress. Kimberley has an analytical mind and enjoys helping others with kindness and a fantastic sense of humor.

Hartford Union High School (SMS 2.0)

Hartford, Wisconsin

For over two decades, Hartford Union High School (HUHS) has been using Skyward solutions. If there is a problem to solve or new feature to implement, they are always front and center putting SMS 2.0 to work.

Instead of getting buried under hard-copy records, HUHS solved that issue by using nearly all of the paperless options Skyward has to offer, including New Student Online Enrollment (NSOE) which made the enrollment process drastically smoother for both families and staff members. They also have streamlined administrative processes by using online registration, online report cards, online test scores via Student Portfolio, online course requests, Skylert, the Message Center, and custom forms.

HUHS didn't stop there: they continued their drive for paperless administration by creating their own custom checklists. Instead of using nearly 300+ sheets of paper to verify 9th-grade student enrollment and checking off when a student provides required documents, they now use a Skyward custom form. Custom forms also helped them assist families with bus routes by partnering with the district's bus company to receive an import of student busing information. This makes it easy for families to use Student and Family Access to retrieve route information.

Hartford Union High School has implemented many Skyward features, always with a staff that is willing to learn about the system and how it can best serve students.

Dr. Nicole Jones (Qmlativ)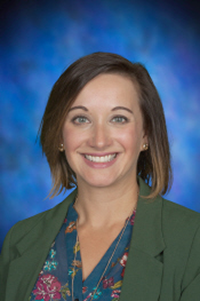 Director of Employment Services at the School District of New Berlin, Wisconsin

When it comes to putting in the hard work to streamline a district's hiring processes, Dr. Nicole Jones doesn't even consider the word "shortcut." In the summer of 2022, the School District of New Berlin fully transitioned away from a former applicant tracking vendor to Skyward Qmlativ, and Nicole was an integral part of that move.

By leading the charge in the switch to Qmlativ, Nicole ensured that new hires could be pulled directly into the Employee Access side of the house from the applicant tracking module, reducing overall data entry. She also took the time to build out online forms for the onboarding process, including a direct deposit and W-4 form. Now the hiring and onboarding process is 99% paperless, making the district office run much more smoothly.

Nicole's dedication to integrating Qmlativ solutions not only benefited her office, but it also ensured that principals had a simplified way to notify her immediately of changes to positions, staff vacancies, and hiring recommendations. The improvements to the recruiting, hiring, and onboarding processes allow the district to expedite their overall hiring process, supporting the ability to employ top candidates and ensuring that the students of New Berlin will have access to high quality instruction, educational supports, and safe and clean facilities.

Nicole's determination to work through the difficulties that come with transitioning to a different platform truly displays how her leadership goes above and beyond. She is valuable not only to her district but as a spokesperson for the capabilities of the Skyward Qmlativ product as a whole.

Kenneth Surma (Qmlativ)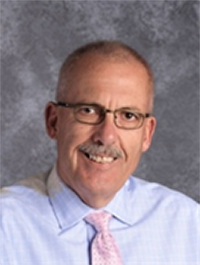 Assistant Superintendent for Business and Operations at Crete-Monee School District 201-U, Illinois

After seeing everything Kenneth Surma does for his district, it might no longer be called a "Jack" of all trades, but a "Ken."

Ken is always ready to use his skills to make processes and procedures more efficient to improve productivity. He put his Skyward skills to work by implementing attachments for POS, invoicing, credit card receipts, vendor W-9s, and a lot more. He has essentially made paper a thing of the past for his district!

As Ken works to improve distirct processes, he also takes charge of trainings with staff. Trainings include handouts, presentations, hands-on experience and his one-of-a-kind sense of humor, which all goes to show how much he enjoys sharing his Skyward knowledge.

Another project Ken spearheaded? Transitioning his district from SMS 2.0 to Qmlativ. He worked with his department and the human resources team to develop a conversion plan and schedule check-in meetings with all parties to make sure everyone was on the same page. He spent countless hours in the evenings and on weekends learning new features and was always excited to share his knowledge with his team. Ken believes in teamwork and doesn't mind getting in the trenches to get the job done, whatever that job may be.

Ken is a valuable member of the 201-U team and much of the district's success comes from his go-getter attitude and work ethic.

Kevin Orton (Qmlativ)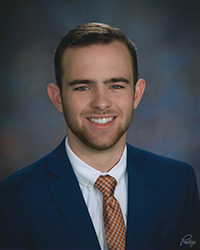 IT Manager at St. Peter Lutheran School, Arlington Heights, Illinois

We all know the importance of an IT manager to a school district, and at St. Peter Lutheran, Kevin Orton is a shining example of just how important an IT expert can be.

Kevin worked hard to emphasize the importance of Skyward Qmlativ in centralizing information and automating account management, while integrating it with other programs being used at the district. Taking these steps has saved office and IT staff so much time, and teachers are also able to access more student information than ever before, without needing to rely on someone else to provide it for them.

Kevin is passionate about training his core users to fully understand how the entire system works, encouraging them to take risks themselves to figure it out. There's no way he could train everyone to know every detail of a feature. So instead, he trains staff on how to think about the system, so they can answer their own questions.

Kevin has developed a core group of staff who are constantly working to drive adoption throughout the district. He is there to celebrate the team's ideas and successes, but also to work through their struggles. If someone from the team brings up an issue they are facing but haven't quite figured out how to solve, he highlights and praises their rationale and is able to provide the one "missing link" that explains the whole situation.

Despite all of the tasks Kevin juggles on a day-to-day basis, he is always there to answer frantic calls and patiently looks for a solution to accomplish whatever job needs to be done. He is truly inspirational to his district.

Midlothian Independent School District (Qmlativ)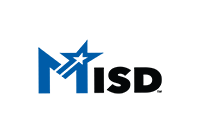 Midlothian, Texas

Before migrating to Skyward Qmlativ in 2021, Midlothian ISD was mired in the "way it's always been done" regarding data. They quickly found themselves amidst inconsistencies and unreliable processes. Beginning the migration to Qmlativ allowed the district to reset, ensuring they were collecting and using data most effectively to serve their students best.

The MISD systems team knew that to create efficiencies for the district that could last well into the future, they could not take any shortcuts. The team immediately began documenting step-by-step instructions for every district process during the migration to Qmlativ, including how they process enrollments, identify and code special programs, and how and when they run and review attendance audits.

The district now houses these detailed steps in its online district information management system and attendance handbooks for everyone to access. These steps are continuously improved and updated in real time. They are a reference for training, guide the district's daily work, and ensure state compliance and consistency in Midlothian's student data. While it was a tremendous undertaking, it was a natural extension of the migration process to examine and document systems and processes in the student information system and beyond.

Midlothian ISD embarked on deep data dives in Qmlativ to examine at-risk coding this year. After digging into historical records and finding some interesting patterns, they realized different people at the table held valuable pieces of information about students, but this information was not housed in one central place. When the data was collected and shared in one place, it created a clearer picture of how to serve students best.

Midlothian ISD has undergone a massive transformation from the beginning of the migration to today. There have been a lot of hours, hard work, and service calls, but now they can take great pride in the system they have built.


Congratulations to these outstanding leaders! Each recipient received a free registration for iCon, a multi-day international conference for Skyward users. We hope to see you at next year's event!