SMS 2.0 Spotlight: Textbook Tracking
#Product Updates
It's the start of the school year and there's so much to do: textbooks to hand out, Chromebooks to distribute, Wi-Fi hot spots to give to select students. How on earth do you keep track of it all?

With Textbook Tracking, it's easy!

Textbook Tracking is a feature available in SMS 2.0. Despite its name, it has evolved to become a "resource tracking" module, which can be used for books, iPads, tablets—anything you assign out to students.

Today we are shining the spotlight on this school-level distribution tracker and how it can make the back-to-school hustle a little bit easier.

Note: The ability to track textbooks and other resources is not yet available in Qmlativ, but is on the roadmap for future development.
Textbook Tracking Highlights
Think of Textbook Tracking like a library—it's a simple way to keep track of which items each student has checked out. Here are a few of the highlights:

No more lost textbooks: Keep tabs on who has them, how much they're worth, and when you'll need to order new ones.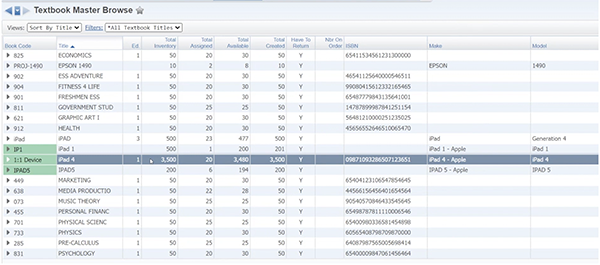 Save money: Track the lifespan of your resources and reduce costs by repurchasing only when necessary.

Support your 1:1 initiative: Add a level of control and visibility to your digital devices too.

Easy distribution and return: Use barcode scanning to save time and ensure accuracy. Simply scan a student's ID card, then the barcode on the resource you're linking to them.

Reports galore: Run reports to check inventory, status reports (like which devices need to be worked on), and which items have not been checked in.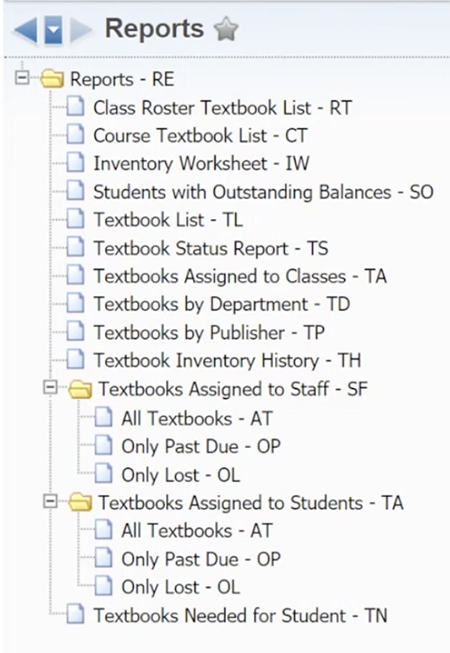 Collect fines: Automatically create charges for lost or damaged resources and late returns.

Integrate with Fee Management: If you'd like to charge a fee for students checking out laptops, for instance, it's easy to integrate the process with Fee Management. Fees can then be assigned and paid all within Skyward! (If you don't yet own Skyward's Fee Management module, you can reach out to your account manager to learn more.)


Ready to make resource tracking a whole lot easier?

The time to simplify with Textbook Tracking is now. Contact your district's account manager to learn more about how this tool can save your district time and money this school year.


Follow-Up Resource: Paid in Full: Collect Your Unpaid Fees
Many fees go unpaid for the simple reason that parents don't know about them. Read this article to learn about 5 smart tips and 3 Skyward tools designed to help keep your accounts out of the red.