Introducing Skyward Insider
#Tips
Skyward Insider? What's that? We're glad you asked! We are excited to unveil the re-branded version of Educator Newsletter. It's your new guide to becoming a Skyward super user.




But before jumping straight to Insider and what you can expect, let's take a quick step back to give you a better understanding of why this change came about. Educator Newsletter was created to help you use Skyward more effectively. The reason behind the name was twofold: First, just as it is now, the original intent of the newsletter was to educate you on all things Skyward and how you can use it better. Second, the name "Educator" played on the fact that we all work in education.

As the years went on, however, we noticed some changes needed to be made. Much like school leaders decide to refine and share school branding and messaging, we wanted to use the same process to build a new brand. Our newsletter is for every Skyward user looking to up their Skyward game. We knew we needed an update to our branding to make that clear.

Many of you may remember what happened next: Before jumping into the rebrand on our own, we reached out to you! You let us know what you found most valuable and would want to see in the next generation of our newsletter. Thank you to everyone who participated in this survey. Your responses provided us with important information, like the fact that 94% of you found Skyward tips to be the most valuable information in the newsletter, followed closely by product updates.

Armed with new knowledge, the rebranding initiative began. We spent time brainstorming and discussing before choosing a new name that would clearly depict what this newsletter is all about. We worked through many iterations before selecting our logo. Look closely and you'll see the design we chose also depicts an abstract version of our former logo, the leaf.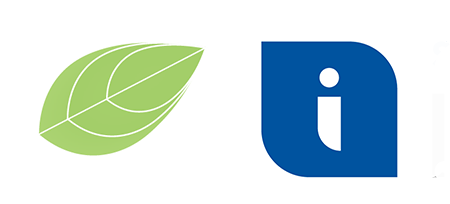 So now that you have some background on why we decided to rebrand, let's discuss what you can expect going forward. The long and short is this: You'll receive similar articles to those you've seen in the past, with an emphasis on Skyward tips and product updates, which will help you become the best Skyward user you can be. These tips and tricks will be delivered to your inbox once a month, rebranded as Skyward Insider, in an effort to help you work smarter, not harder.

One thing you may not know is that these blogs don't just live in our newsletter. You can find every post on our website. Visit www.skyward.com/insider and filter articles by tips, district stories, product updates, events, and security, or search by keyword.

We'll continue to tweak and test designs and content in an effort to create the most valuable newsletter we can. As you read upcoming issues, please feel free to share feedback! If there's something you like or something you think should be changed, drop us a line at info@skyward.com. We'd love to hear your thoughts. After all, this newsletter is for YOU!

Speaking of which, please help us help your colleagues by spreading the word about Skyward Insider! Forward the newsletter or send a link to this article. The more people at your district we can share hacks and timesaving tips with, the more efficient and Skyward-savvy you'll become!

Thank you for being a loyal subscriber. We appreciate our partnership with you and look forward to helping you improve your Skyward experience!

Subscribe today!
Visit skyward.com/insider to view all our blogs and subscribe! You can also subscribe at the bottom of any article.