Know Your Skyward Training Options
#Tips
If you're looking to grow into a Skyward master, you're in the right place. If you need help from our support team right now, check out Know Your Skyward Support Options.


As we continue to expand our training and development offerings, it is increasingly important to identify and differentiate the options at your disposal. Here's a quick rundown of where to turn when you need more knowledge.



1) Your Internal Skyward Support Network
We're more than happy to help, but your best resources for training and troubleshooting are often much closer to home. Many of the schools and districts we partner with have a strong internal training program and actually prefer to handle things in-house whenever possible. Before you call us, it's usually best to reach out to your technology office first.



2) Professional Development Center
This is the ultimate resource for just-in-time refresher courses, advanced mastery lessons, and even certification as a Skyward module expert. If you have not yet signed up for the PDC, we can't recommend it enough. The PDC is designed for all Skyward users, regardless of role, and includes self-paced courses and walkthroughs with a knowledge check at the end of each section to ensure maximum retention.

The PDC is popular as a reference and refresher tool for existing staff, as well as a great way to bring new employees up to speed in a hurry. It certainly doesn't hurt that those certifications are valuable resume-builders as well. If your district already owns the PDC, you'll want to contact your internal Skyward training and support team to make sure you have all the right courses assigned to you (and to identify any others you may be interested in taking).








3) Skyward Academy
The Academy offers dozens of sessions every month dedicated to improving your knowledge of common processes and appropriately-timed themes. These brief sessions are typically in the 1-3 hour range and should be used as a resource to help you become more efficient with all the things you already know how to do.

See a course you're interested in but can't make it this month? The sessions will be recorded and made available in SkyDoc under the Skyward Academy path. Please allow approximately two weeks for the recordings to be processed and posted.




4) SkyDoc / Help Center

Do-it-yourselfers in SMS 2.0 will appreciate SkyDoc's extensive library of videos, recorded webinars, and step-by-step tutorials on nearly every Skyward process. If you are a visual learner or just like to reference notes while you're working, SkyDoc is the destination for you. Click on the question mark in the top right from any Skyward screen. When you navigate to SkyDoc, you'll be automatically dropped into the area of the software you initiate your request from, but you can also use the search function to find whatever you need.

If you're using our Qmlativ platform, the news is even better. We've taken everything we've learned from decades of maintaining SkyDoc and made it even better with the Help Center. Machine learning search capabilities, interactive flowcharts, and multimedia resources like our fun Quest for Success video series will help you find the answers you're looking for before you even know you need them.






5) Skyward Community

The Skyward Community is a networking platform designed to help Qmlativ users connect with other users, share ideas, and improve processes. There are tips and tricks posted by the team at Skyward and an option to join groups specific to you (think Illinois state reporting). Learn more about the Community in this overview.

6) Website Resources
We've built up quite a variety of public training and support materials right here on the website. Here's a quick primer to help you find what you're looking for:

Quick Hits
Check out our Quick Hits video library for 2:00-or-less highlights designed to help leaders and learners in just about every role, from superintendents to teachers.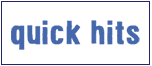 Family Access Toolkit
If you ever have questions about the administrator or teacher sides of Family Access, or want to share learning opportunities with the students and parents in your district, there's no better destination than the Family Access Toolkit. Here you'll find our 60-Second Power-Up video series, alongside a library of downloadable resources.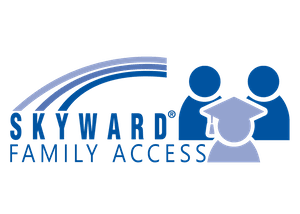 Employee Access Toolkit
See above, then apply it to Employee Access instead of Family Access. Different system, same great learning material. The Employee Access Toolkit: everything your team needs to get the most out of your employee portal.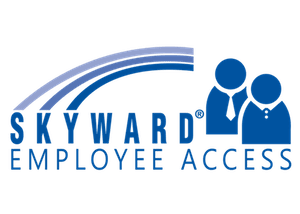 7) iCon / User Groups
If you value one-on-one face time with Skyward staff or want to hear best practices from more experienced Skyward users with similar job responsibilities, these conferences are the place for you. Click here to see what's coming up near you.

We could describe the benefits of these venues in this post, but we've already done that much more eloquently elsewhere. Check out two of our recap videos here:










8) On-Demand Training
If you still can't find what you're looking for, we can usually fill on-site and webinar training requests, pending availability of trainers based on our implementation schedule. Visit our Support Center and navigate to Customer Support -> Training -> Request Skyward Training. Make sure to include as much information as possible about who needs to be trained and when so we can prepare accordingly.


9) The Skyward Empowerment Program
With time comes turnover. Maybe the people who once drove your Skyward innovation forward have left the district. Maybe they've just gone on to different positions. Maybe there's just no one left who knows the system well enough to understand what is being utilized or what options are available.

There are a variety of reasons why your school or district might begin to stagnate or lose ground in their use of Skyward, which is why we developed a comprehensive consultation program to help you regain the momentum you once had. You wouldn't believe how many of the things you wish you could do in Skyward can actually be done in Skyward! For more information, please contact your account manager using this form.



No matter how you choose to boost your Skyward knowledge, we appreciate your dedication to continuous improvement and will do everything we can to support you in those efforts.